Contact Us

Please contact the office staff if you require any free copies of documents on our website. Thank you.
The main entrance to the school office is on Barnbrough Street although our address is Argie Road.
The school car park is for staff and visitors only, there is a disabled parking bay. The car park is not to be used to drop off children for safety reasons.
Nursery and KS1 Parents should use the entrance on Barnbrough Street when coming in or leaving school. Please do not walk through the car park gates if open.
KS2 Parents and Children should use the entrance on Argie Road.
Although either gate can be used.
Nursery children who attend afternoon sessions should enter via the Nursery gate which is situated just below the main gate on Barnbrough Street, this is accessible via an intercom system as the gate will be locked. If the intercom is not answered by Nursery please press the office button who will give you access.
Staff will give you the code to exit through the gate when required.
Please make sure this gate is closed behind you.
Parents:
Please let the school office know by 9.30am, or as soon as possible, if your child will be absent or has an appointment. If you need to phone the school office, you will be answered by Ms Hague (Office Manager) or Mrs Speight (Admin Assistant) between the hours of 8.15-4.30 (Mondays-Thursdays) and 8.15-4.00 (Fridays). If there is no answer, we are usually dealing with children and you can leave a message on the answer machine.
You can also email us if this is easier: info@kirkstallvalley.org.uk
General Enquiries: Please contact Ms Hague on 0113 8878982
Click Here to find us on Google Maps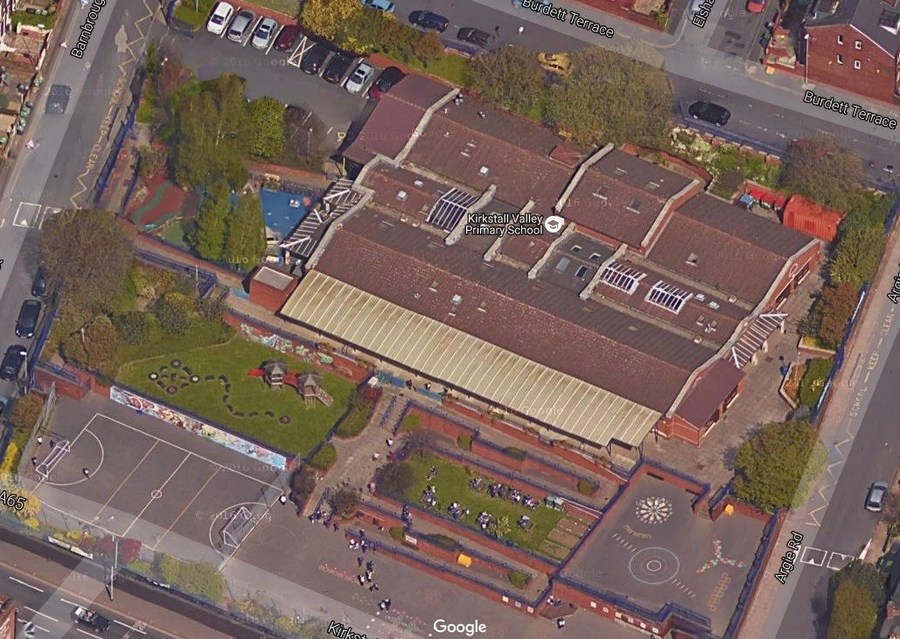 If you are able to, our preference is for visitors to arrive at school on foot, by bus, by bike or by scooter. We realise that sometimes, car journeys have to be made though. If you are visiting school and have made an appointment, it may be possible to provide a car-parking space in the staff car park. We will always provide a space for disabled drivers.
Around the school site, there is plenty of parking available but please refrain from parking on the yellow zig-zags and please respect our neighbours by parking respectfully and turning off your engines if you are waiting to reduce noise and air pollution.
Thanks for your support!