Click here for advice and support around apps, devices and your home network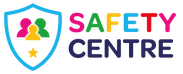 ..
Our Online Safety Newsletters
February 2021
March 2021
April 2021
May 2021
June 2021
July 2021
September 2021
October 2021
November 2021
Downloadable PDFs
Cyber Bullying - A quick guide to Cyber Bullying and what to look for.
Pegi Good Gaming Guide - Information about making sure gaming is safe for children.
ChildNet Internet Safety - A quick guide produced by ChildNet with 8 frequently asked questions which provide useful information and tips to keep children safe on the internet.
Internet Safety Checklist - Advice on parental controls, social networking, viruses and apps.
TikTok - Advice about this platform for parents and carers
Houseparty - Advice about this platform for parents and carers
Zoom - Advice about this platform for parents and carers