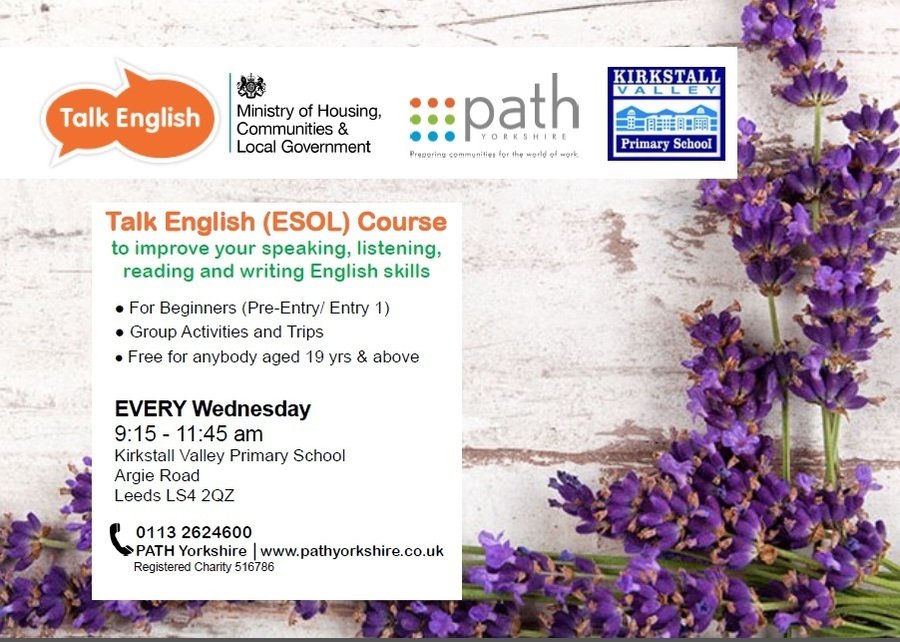 Dear Parent / Carer
Please see the attached Talk English leaflet which will be taking place at school and is open school parents and carers. These are free classes and activities designed to improve speaking, listening, reading and writing in English. More details are on the leaflet.
Sessions will start on Wednesday 26th June and run weekly up to and including the 17th July 2019. They will then resume from Wednesday 11th September weekly.
If you are interested please let the school office know numbers are limited to a class size of 12.