| | |
| --- | --- |
| | |
| Miss Wild | Miss Fuller |
Converting media.
(Media will continue converting in the background)
Class Six Poetry Performance
We loved dressing up as our favourite book characters for World Book Day. We had some very creative costumes! See if you can guess which characters we were!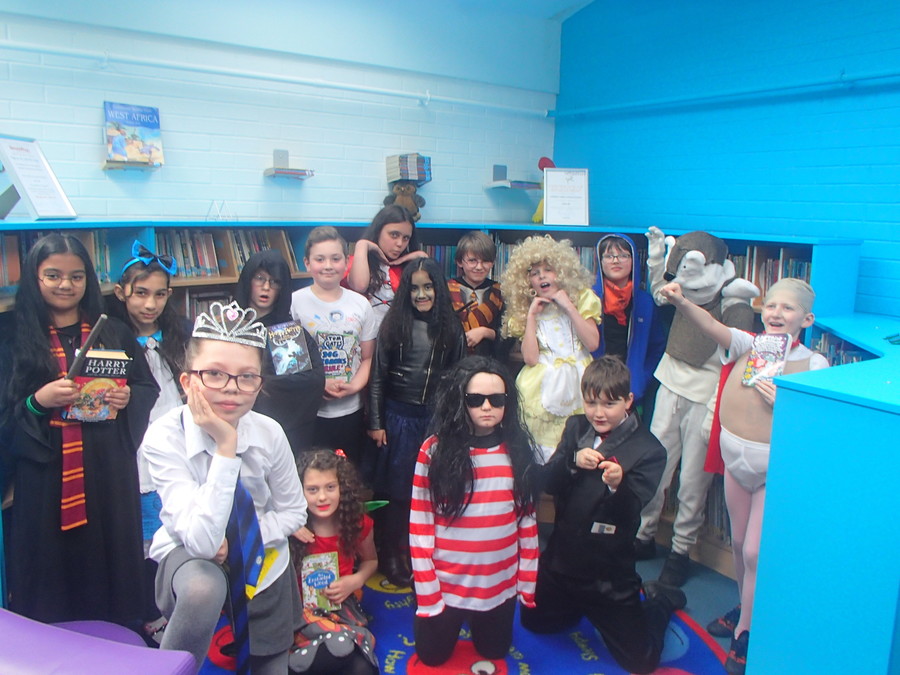 To launch our Crime and Punishment Topic, Year 6 became forensic scientists and helped solve a crime!
At our Christmas party, the children played the 'Newspaper Game' where they designed and created an entire outfit using only newspaper and tape. Each team chose a model and created really unique designs- I think we'd give Vivienne Westwood a run for her money!
As part of our topic on 'Chocolate', we have been writing and composing our own chocolate advert jingles! We all really enjoyed being composers. You can see how hard the children were concentrating on their tunes!
We've been learning all about blood and the different parts that make up our blood in science. We made models containing plasma, white blood cells, red blood cells and platelets. We were surprised to learn that our blood contained so many different solid parts!
We had a class of Oompa-Loompas today, creating their own unique chocolates and chocolate bars. We can't wait to taste them on Monday!
For World Mental Health Day, we dressed in yellow to show our support and raise awareness. We all loved writing our messages of support on the World Mental Health Day bunting, helping spread the message that nobody should feel alone and that there is always someone who cares.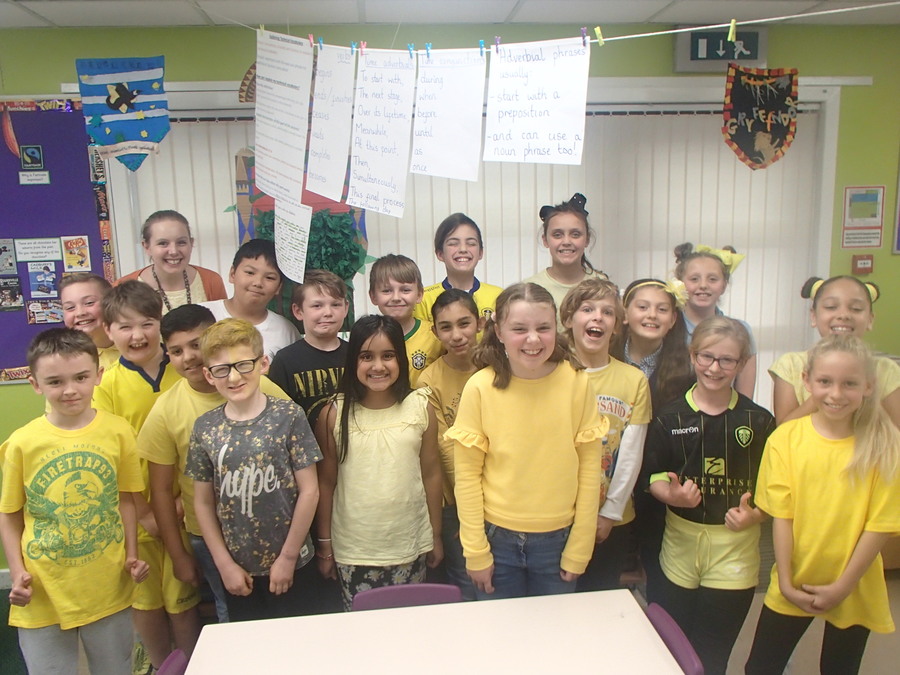 Today we could all taste and evaluate each other's chocolates! We've made Action Plans for how we'll adapt our prototypes when we make the final product.
For National Poetry Day, we looked at the song 'Imagine' by John Lennon and the picture book of the song, illustrated by Jean Jullien. We discussed what the song was about, and then the children created their own poems, inspired by 'Imagine'. Have a read- they are very beautiful and touching.
We're learning all about rhythm and pulse this half term in music- move over Beethoven!
An introduction to algebra
We love our time in our wonderful school library. This is us with our library books, ready to listen to some more of the class book we chose before the summer holidays, 'Room 13'. It's getting very scary and tense- if we could, we'd have stayed in the library all afternoon to keep on reading!
We've started learning all about explanation texts in English. Today, we put actions to our model text 'The Snoozatron' to help us learn some of the words and phrases off by heart that will help us with our own explanation writing. We always love doing this!

For Roald Dahl Day, we invented our own weird and wonderful chocolate bars but we knew that we'd need to persuade Willy Wonka that ours were just as good as his inventions! Listen to some of us reading our letters and speeches to Mr Wonka!We also made Willy Wonka's sherbet in science! As you can see from our faces, it was delicious!
In science, we have started learning all about the human body, beginning with the digestive system! We created models of the human digestive system and found out what happens during each stage.
On our first day in Class Six, we began our new Chocolate topic! We discovered that everyone had received a golden ticket, ready to learn how to be a chocolate expert! We held a chocolate taste-test and found out that not all chocolate is as delicious as you might think! We're all so excited for our new topic and can't wait to learn more!
Year 6 had to be Super Sleuths when they spent the morning working out who had committed a murder at the Abbey House Museum. We all thoroughly enjoyed the Murder Mystery Workshop.