Newsletters 2017-18
Spring Term 2
Class Three Poetry Performance
Wearing yellow for World Mental Health Day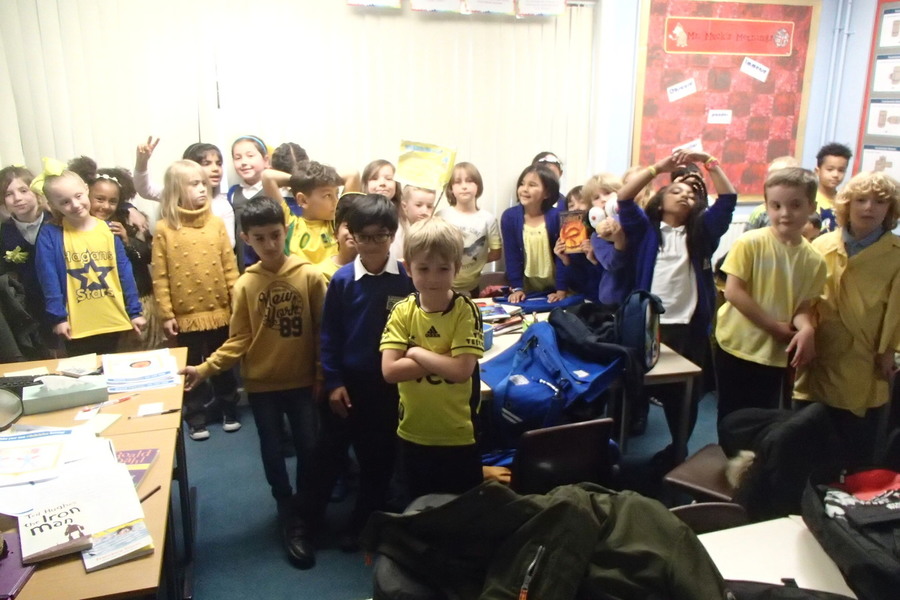 Class 3 investigating what happens when the amount of friction acting on an object changes.
Class Three - National Poetry Day Recital
Year 3 really enjoyed their boat trip, and it was fantastic to see our art work all over the boat. Despite one of the boats' engines breaking half way through the trip, we had a great time – it didn't rain, some of us got to steer the boat and we all enjoyed being sailors for the morning!
Year 3 trip - Field to Fork
Our Fantastic Class - The Costume Winners - The Incredible Mrs Lander
Year 3 finished off their robot sculpture topic by making their very own recycled robots to take home!
It was messy, but lots of fun.
Year Three experimented with Magnets!
Science - Rocks and Solids